October 31, 2014 Category:SPORTS EVENT
Watch NFL games at HOOTERS!

Looking for a place to watch NFL Football games? Come to HOOTERS!
We are airing games on our TV screens every week.
Below is the latest on-air schedule for November. Schedule for after December will be announced later on.
November On-air Schedule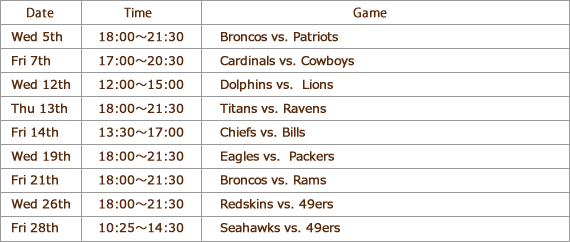 ※HOOTERS Shibuya is open from 5pm on weekdays.
※Please let the staff know if you would like to watch other games.